On Friday, October 14th, more than 2,000 St. Louisans from all over the region joined together at John Burroughs School to assemble 398,736 meals to feed the hungry.
The meals will be distributed locally and internationally by our partners, the St. Louis Area Foodbank and the Outreach Program, respectively.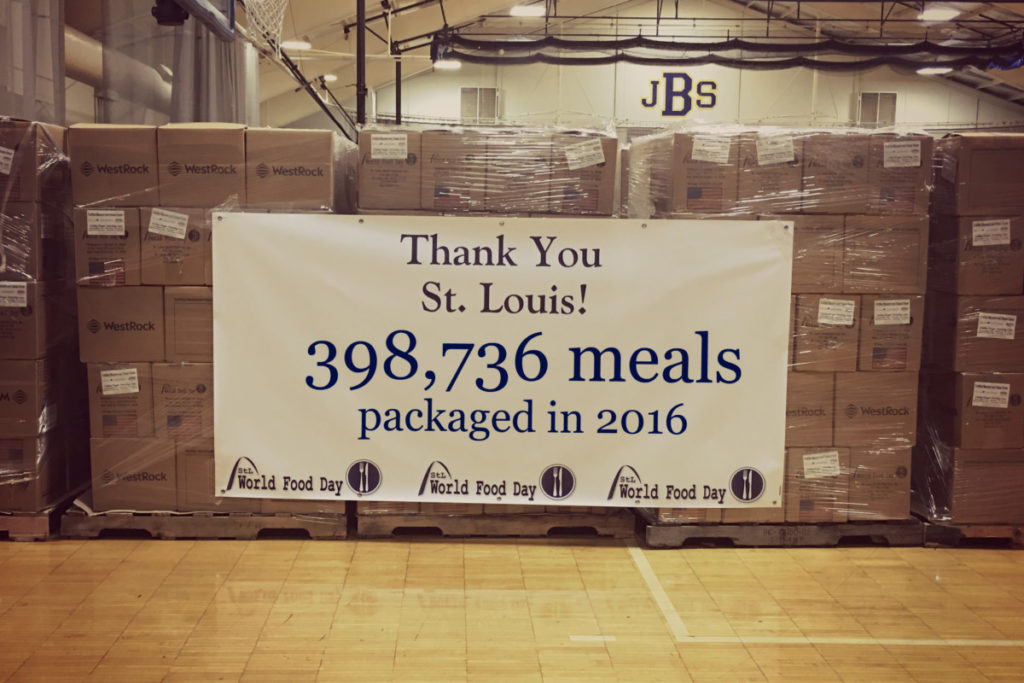 Thank You to All Our Supporters
Whether you made a difference by being a Sponsor, Packager, Leadership Volunteer, or Donor your enthusiasm and support made the annual St. Louis World Food Day packaging event a tremendous success.
We are grateful for all that you have done – and continue to do – to raise awareness and take action to alleviate hunger in both local and international communities.
Thank you for making the world a better place!
Photos