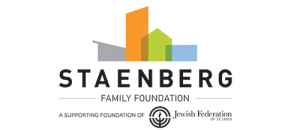 Thanks to the generosity of The Staenberg Family Foundation, St. Louis World Food Day is profiled in the inaugural issue of the Sophisticated Giving Charity Register (http://digital.slmag.net/i/597453-nov-dec-2015/86.) We are honored to be listed alongside many of St. Louis's most well-established and long standing not-for-profit organizations.
The Sophisticated Giving Charity Register was created to inspire St. Louisans to give to a new not-for-profit or to give more to those they already support. To facilitate this lofty goal, we have partnered with Gladitood, an online fundraising platform that, like us, was founded in St. Louis to help people in need living locally and around the world. Gladitood.com uses the power of crowdfunding to generate donations and volunteers for charities of all types. The platform makes it easy to inspire friends to give by harnessing the power of facebook and other social media.
Whether you are committed to helping the hungry, providing educational opportunities to youth-in-need, offering assistance to medically fragile children, or inspiring people through the arts, Gladitood makes it possible – and easy – for you and your friends to make the world a better place. Please take the time to check out www.Gladitood.com and get inspired. The ability to make a difference is at your fingertips.